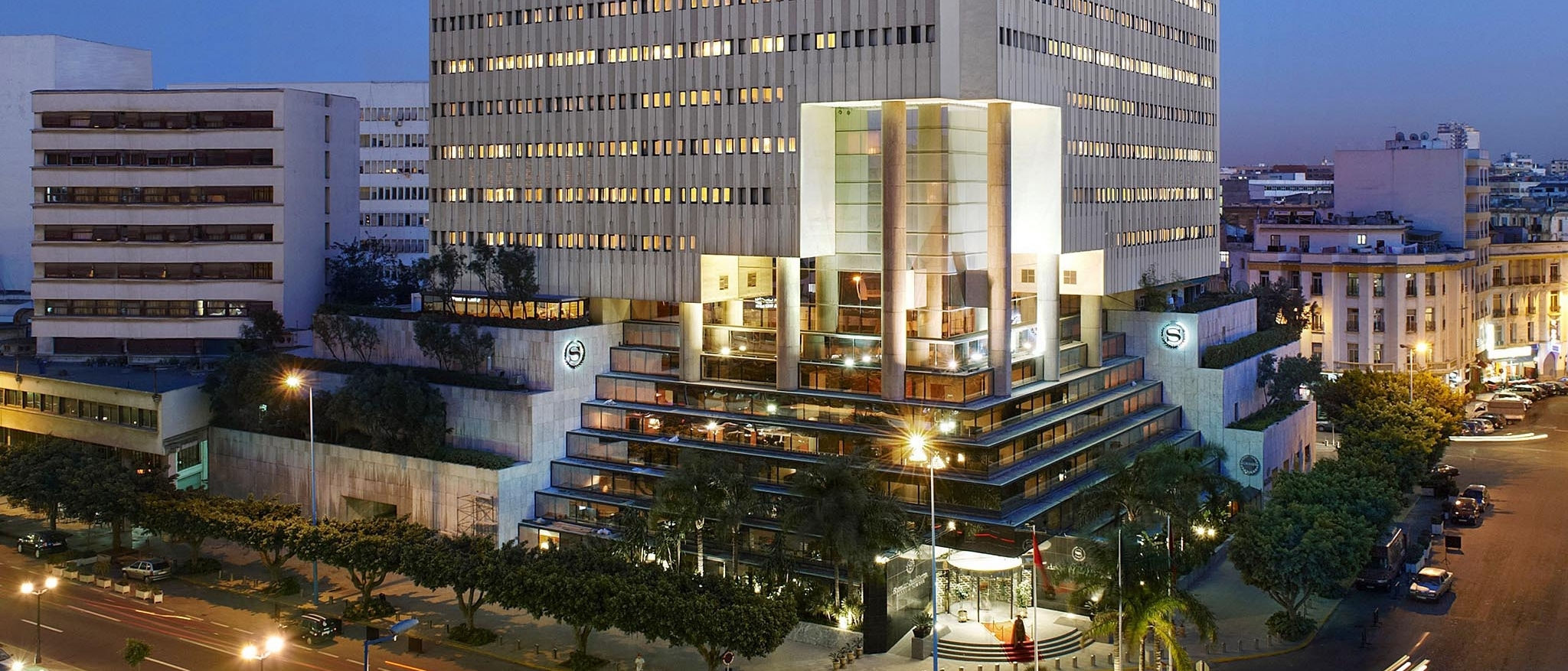 Located on the sixteenth floor of the Sheraton Casablanca Hotel & Towers, our sprawling two-bedrooms, two-bathroom Royal Suite encompasses over 243 magnificent square meters. No doubt, its arabesque style and the exquisite furnishing reveal the feeling of the one thousand & one nights. The pantry and kitchen-equipped with oven, refrigerator, and coffee maker-ensure seamless hospitality.
The marble-clad decorative fireplace contributes to the feeling of a classic grace. The suite's extravagant private dining room can host up to 8 guests comfortably-offering an unsurpassed level of entertaining options.
The master bedrooms serve as a private sanctuary with their own beautifully appointed sitting room and a private dressing room. Their living rooms provide multiple entertaining options with the two satellites LCD TV's. Not to forget the decadent en suite marble master bathrooms, a glass enclosed steam shower and a Jacuzzi.